What Factors Should You Consider?

Durability:

Clay roofing tiles are known for their durability and can last for decades. They can handle extreme temperatures and can be used in areas that experience hot summers and cold winters. They are also resistant to fire, rot, and insects, which helps to protect your home. Clay roofs often last 60 to 100 years!

Eco Friendly:

Clay roofs are made from natural materials which are abundant, renewable resources. Tile roofing systems contain no preservatives, and waste from production can be immediately recycled back into the manufacturing process instead of landfilled.

Energy Efficiency:

Clay roofing tiles are a natural insulator, which helps to keep your home cool in the summer and warm in the winter. . Natural air ventilation under the tiles creates a heat transfer barrier that can help cool a house in summer and warm it in winter, lowering energy costs by as much as 20%.

Aesthetics:

Clay roofing tiles come in a variety of colors and styles and can add a unique and attractive look to your home.
Why choose LTD Exteriors?


Quality Material
We use only top-rated materials to ensure your roof is durable and long-lasting.

Years of Experience
Our team of experts have decades of experience in the roofing industry, providing high-quality services.

10 Year Workmanship Warranty
We stand behind our work with a 10-year workmanship warranty for your added peace of mind.

Prompt Service
We value your time and offer prompt service for all your roofing needs, from repair to installation.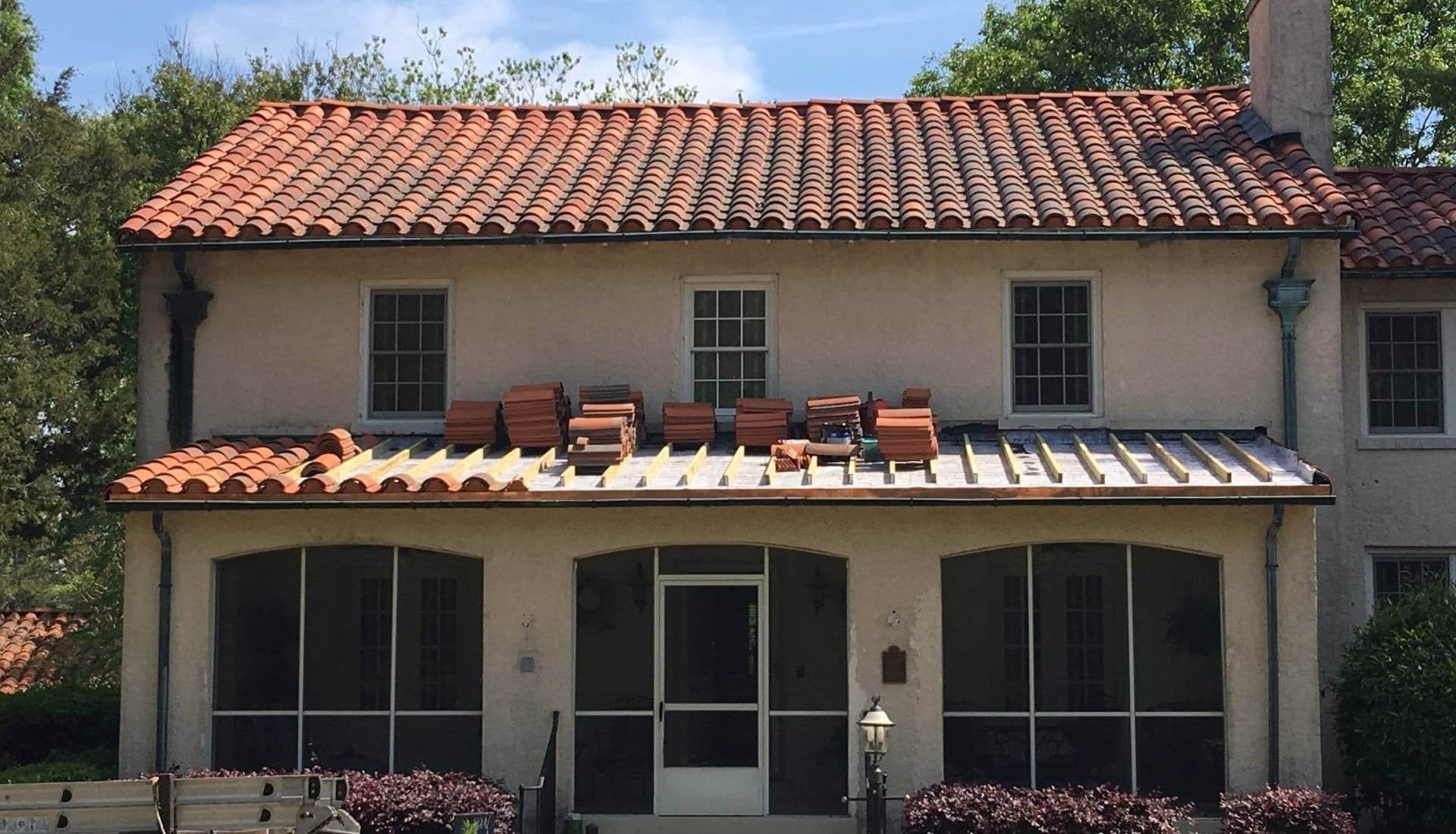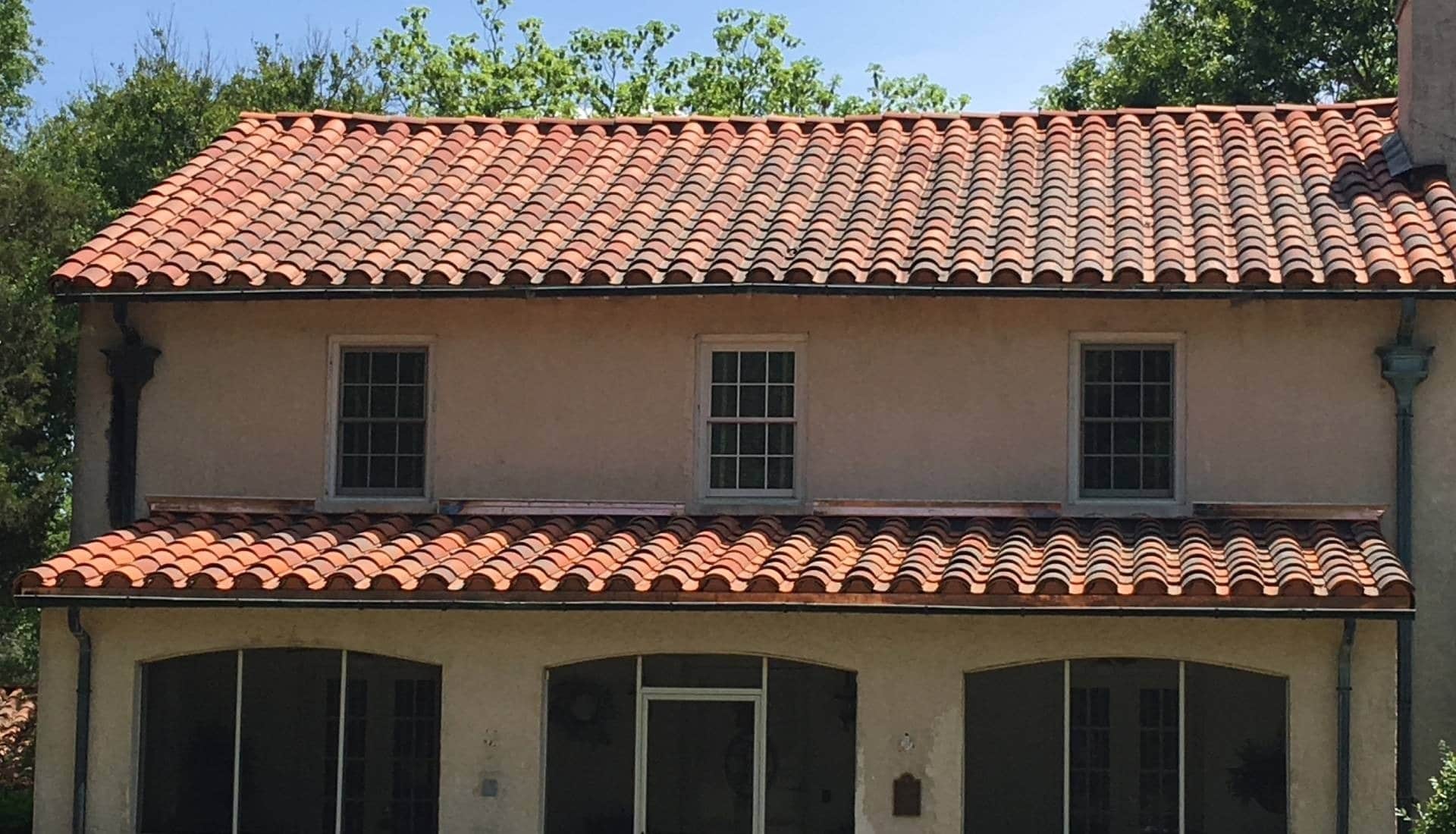 Get roofing help today.
Our team of experts is ready to provide the protection your home deserves. Book your appointment now!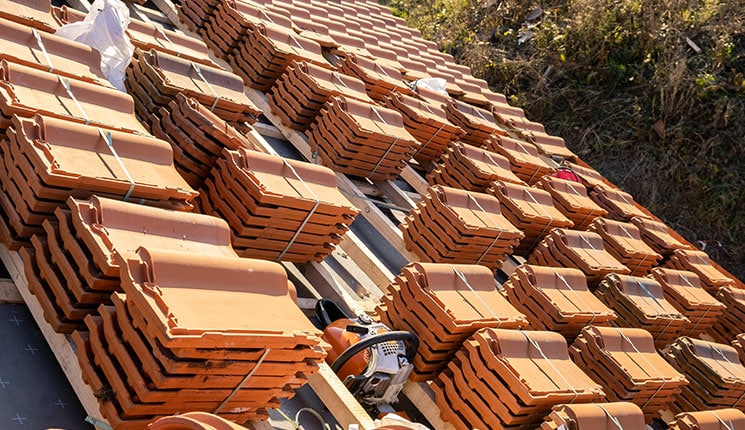 We install clay roofs on existing homes, both old and new. We have earned the trust of the personal on Fort Liberty (formerly Ft. Bragg) to be the preferred roofing contractor for all of the historical homes on base, including performing emergency repairs after Hurricane Florence hit in 2018. We will provide the same care and quality of service on your home too!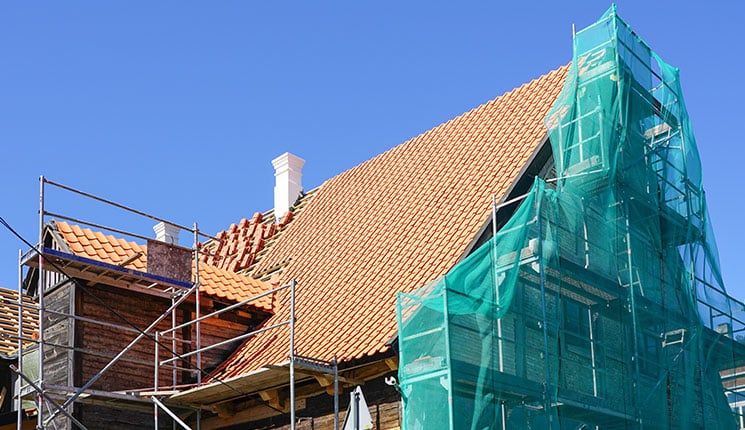 Does your roof have damage and need repair? Our experienced team will repair your clay roof after a hurricane, wind damage, hail damage, or fallen tree limbs and any other roof damage that may have occurred.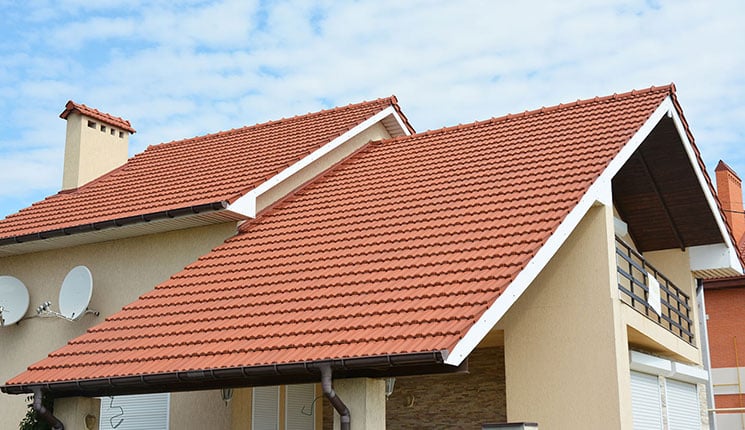 With our preventative maintenance program, you can sit back and relax knowing that your clay  roof and gutters are in good hands. In the case of a storm (like a hurricane), program members get priority over new customers for any necessary repairs. With our inspections and maintenance plan, you can have peace of mind knowing that your home is protected.
Our professional team is experienced in installing, repairing, and maintaining clay roofing tiles. We use the highest quality materials and workmanship to ensure that your clay roofing is installed correctly and will last for years to come. Our maintenance services include regular inspections, cleaning, and repairs to keep your clay roofing in top condition.  Our installation services include a best in class 25 year warranty! 
Don't let a damaged or poorly maintained roof cost you thousands of dollars in repairs. Contact us today to schedule your installation, repair, or maintenance service. Let us help you protect your home and add value to your property with a beautiful, durable clay roof.