Your trusted source for all your roofing needs
High-Quality Roofing Solutions at Your Doorstep
Our team of experts has decades of experience in providing high-quality roofing solutions, from roof repair and maintenance to custom copper work as well as qualifications for lead-based paint renovation.
We specialize in a range of roofing solutions, including clay roofs, slate roofs, and gutter and downspout repair and maintenance. Whether you need to repair a leak or install a new roof, our skilled technicians will provide you with the highest level of workmanship and customer service.
Our goal is to equip you with the knowledge to make an informed choice for your home when it comes to roofing and lead-based paint renovation. Then provide you with a seamless and worry-free experience, from the initial consultation to the final inspection. With our commitment to quality and customer satisfaction, you can trust that your project is in the best hands.
For insights into our process, tips for protecting your investment and more check out our blog here!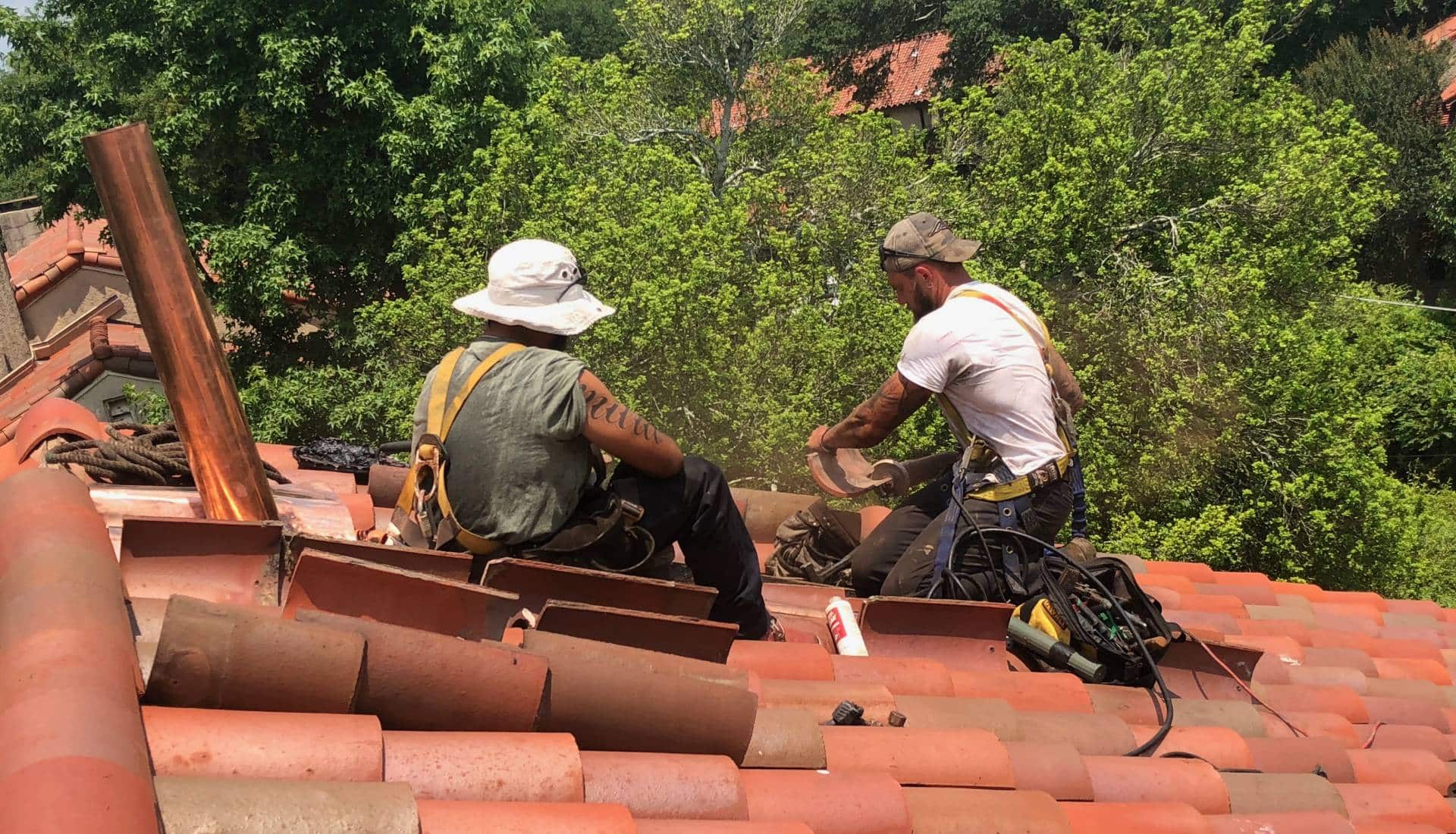 Get roofing help today.
Our team of experts is ready to provide the protection your home deserves. Book your appointment now!

CORE VALUES
Our Mission
To empower homeowners and real estate professionals to protect their investment.  To provide exceptional roofing services and exceed client expectations through professionalism, quality workmanship, and customer-focused solutions.

CORE VALUES
Our Vision
To be recognized as the leading roofing company in the community, delivering quality work and exceptional customer service.

CORE VALUES
Our Ethics
To maintain a high standard of integrity, honesty, and transparency in all aspects of our business, treating clients and employees with respect and fairness.
We are proud to showcase the exceptional work we have completed for our valued customers. Our latest roofing projects reflect our commitment to quality, craftsmanship, and attention to detail. Explore our portfolio of completed projects and discover the level of expertise and professionalism that sets us apart as a leading roofing company in North Carolina.